Arc Fold Earrings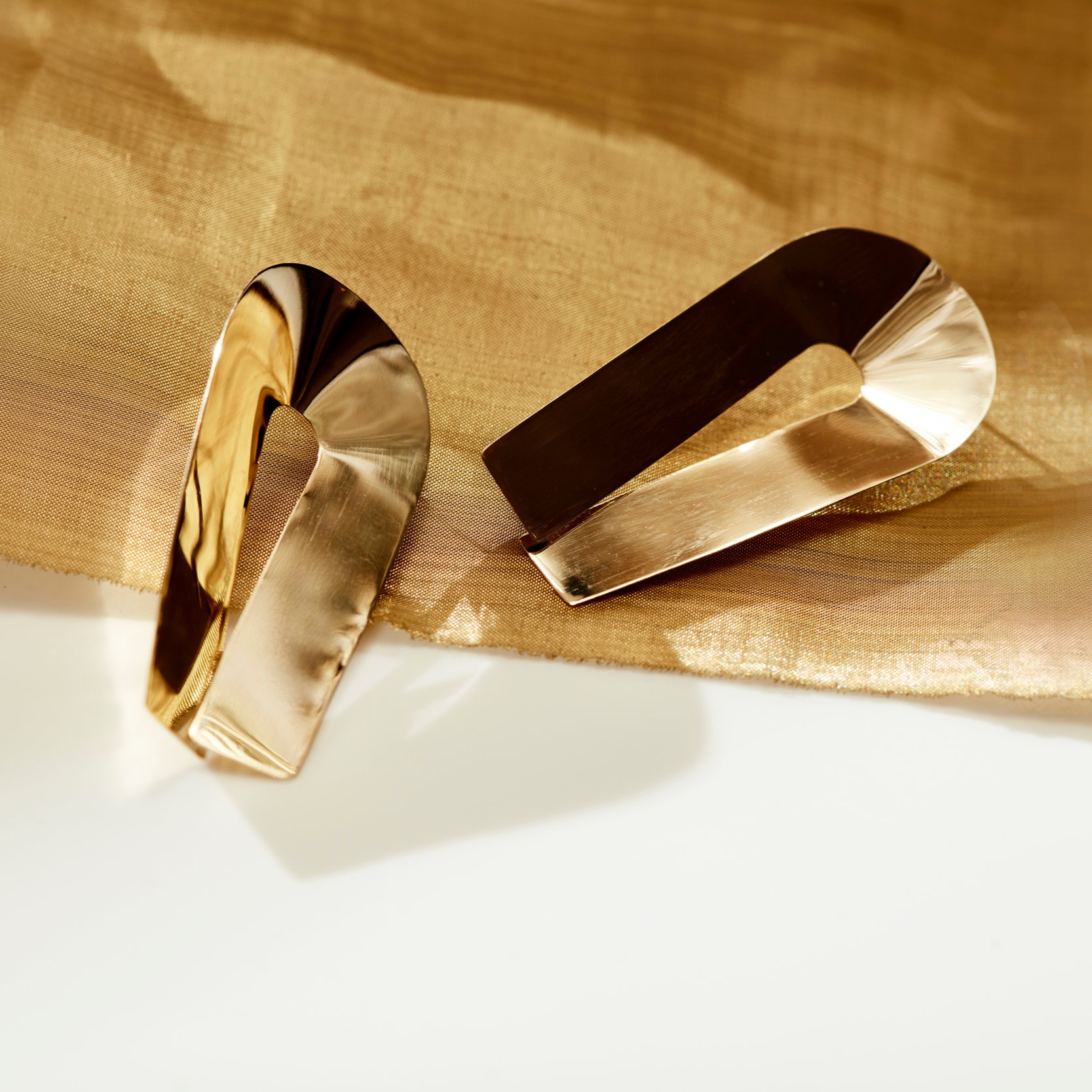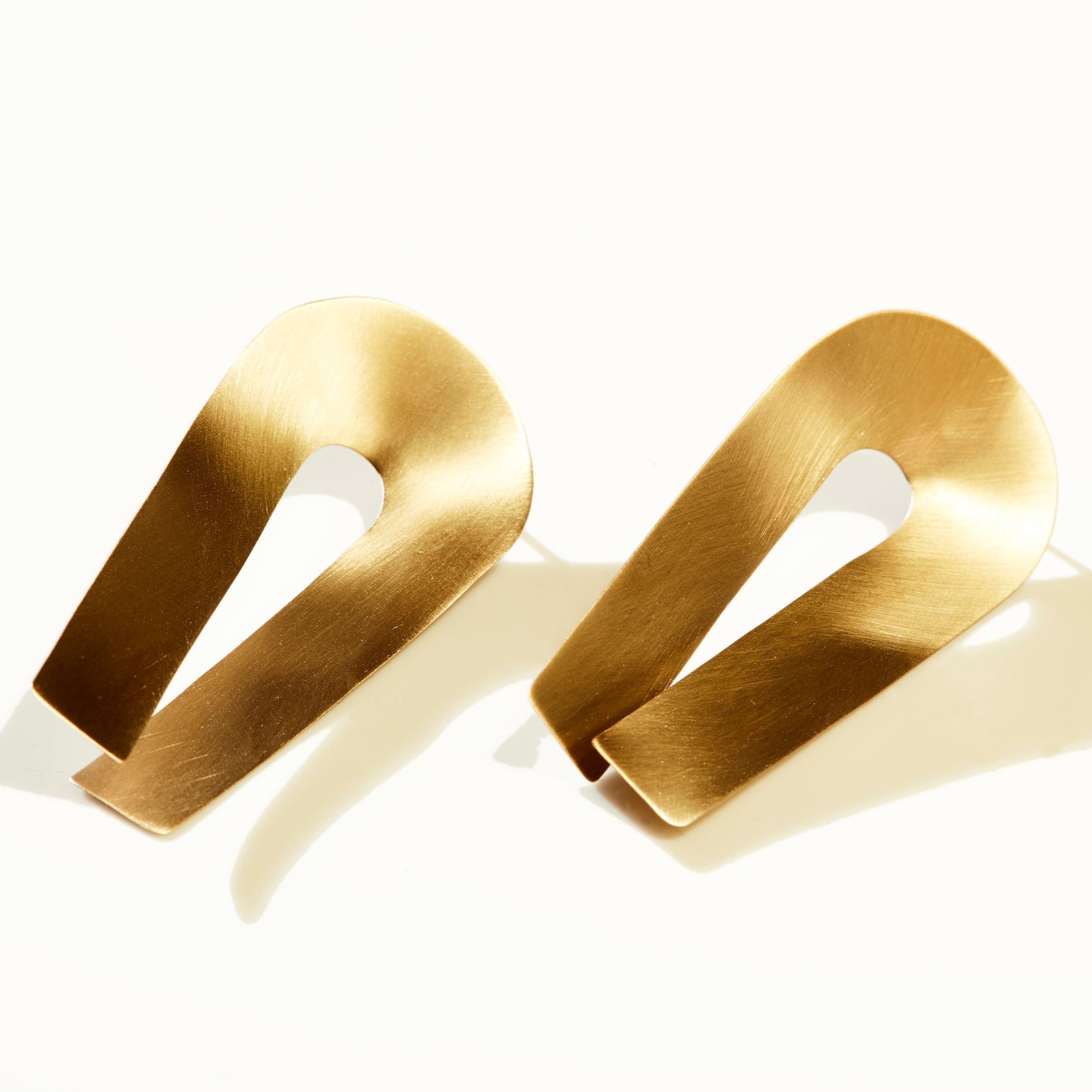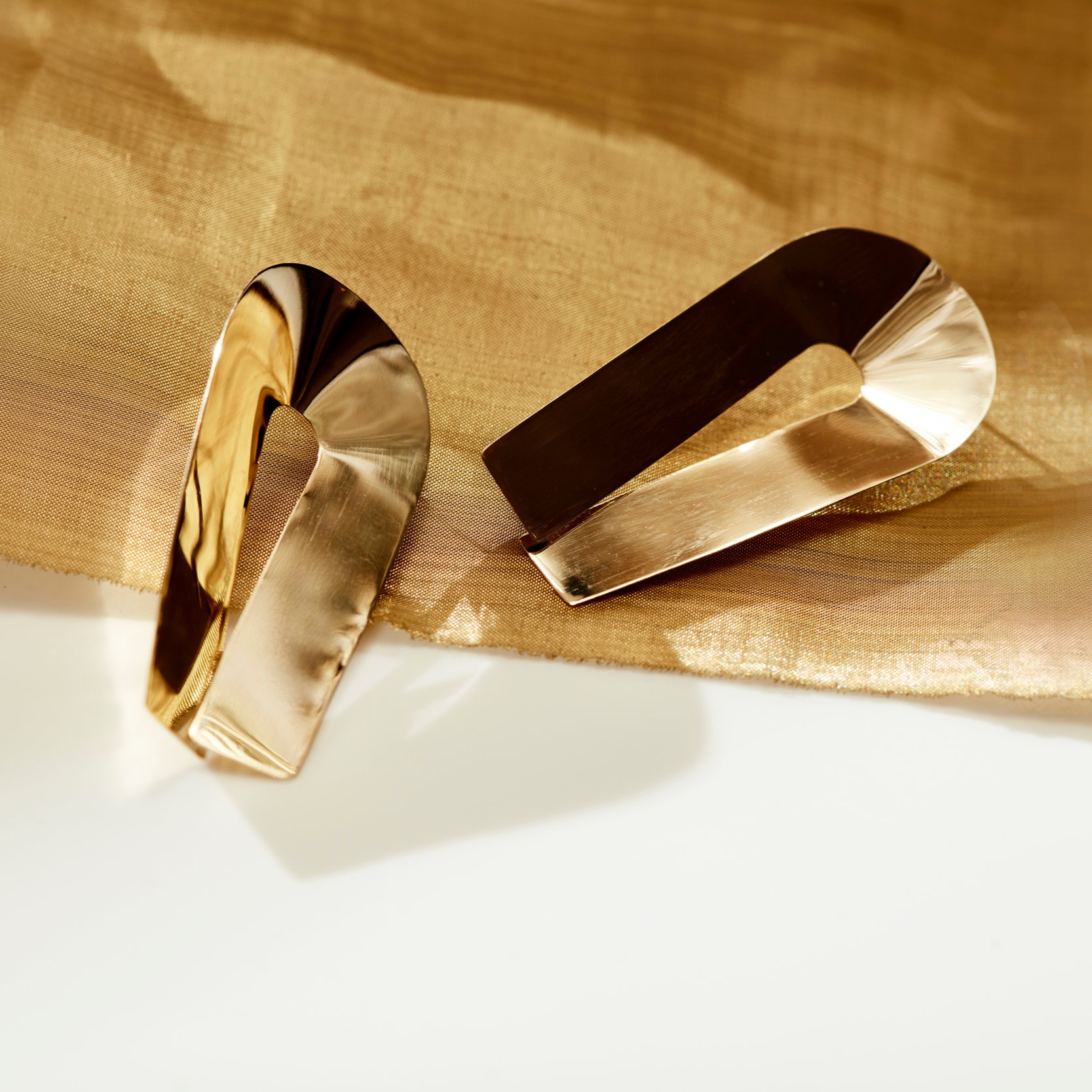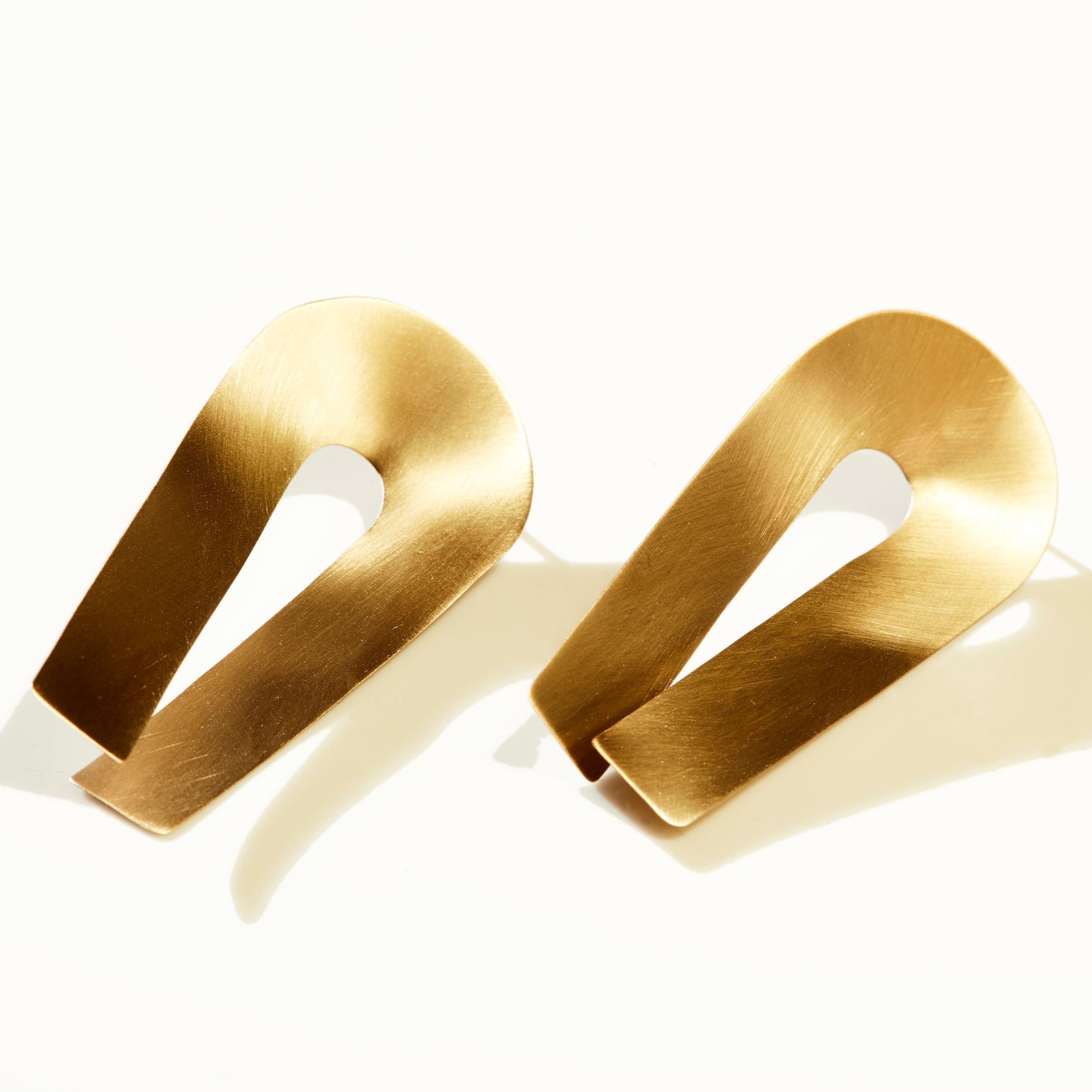 Arc Fold Earrings
ARC FOLD
Clean silhouette is a nuanced take on form and modernist sculpture.
Sculpted into fluid forms. Refined, strong distinctively individual design.
Hand formed using traditional techniques.
Every piece unqiue + individual
Available in 18ct Yellow Gold plate or Sterling Silver
Details:
0.4mm x 30mm x 60mm
18ct yellow gold plate, raw brass, sterling silver post and butterflies.
MONOMONO's designs are a nuanced take on form and modernist sculpture.

Artistic underpinnings and conventional origins are behind signature MONOMONO designs.
Inspired by the abstract, to the familiar, and everything in between. Aiming to push boundaries of traditional art-form through playing with aesthetics, materiality and process. A sophisticated take on modernist sculpture in jewellery form.

The founders and designers behind the label MONOMONO Cherise and Natasha, draw on previous studies in jewellery, sculpture and textiles to inform their designs. With a vision for what is to come and a love of what has been before. Using traditional hand-formed craftsmanship, small-scale production techniques, MONOMONO designs result in authentic unique design.

In an era of excess and over production, MONOMONO meticulously design and thoughtfully hand-formed sustainable jewellery in their creative working studio in Hove, with the endeavor to be ethical with the materials and processes wherever feasible.

Pieces reminiscent of modern art that demand a second look.